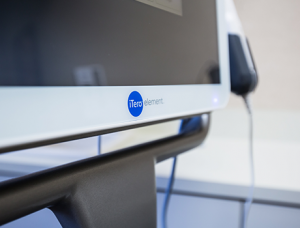 Excited about the possibility to straighten teeth with Invisalign? Here is what you can expect from your teeth aligners treatment.
1. Consultation: The first step is to schedule a consult with Dr. Felton. He will listen carefully to your goals for your smile. We will conduct a thorough exam to ensure that Invisalign is the right treatment for you!
2. Smile Design: Next, we will take digital impressions and photographs of your smile. This is a quick and mess-free process for our patients. We use innovative computer technology to design an image of your best smile and create a treatment plan to get you there. The patient will even be able to see a digital representation of the movement that will be achieved with Invisalign.
3. Begin Treatment: Once your treatment plan is in place, we will fabricate your teeth aligners. Return to our office and we can begin to straighten your teeth and create your perfect smile!
Patient Responsibility
How will your Invisalign teeth aligners work in your daily life? Here are some things patients should know while they straighten teeth with Invisalign:
To straighten teeth quickly, aligners should be worn for at least 22 hours every day.
Patients should see us once every four to six weeks to make sure they are progressing towards a perfect smile.
We can use attachments (areas of clear composite) to speed up your teeth movement
Patients should remove the aligners to eat, drink, brush, and floss
Patients should brush and floss diligently and clean their aligners with a toothbrush or denture cleaner
After treatment, retainer use is necessary to preserve results
Straighten Teeth With Invisalign Teeth Aligners in Missoula
Rest assured that Dr. Felton and his team are here for you during every step of the Invisalign process. We work hard so that wearing orthodontics can be easy and successful for you!
To learn more about teeth aligners, call the Missoula Dentist today!