Welcome to Felton Dental Care
We're glad you stopped by! Our practice is unique and we hope you feel as comfortable and as part of the family on our website as our patients do in our practice.
We have worked hard to create a comfortable environment in which we have incorporated the wonderful home-town feel of Missoula with the most advanced dental technology and training available.
We also enjoy working with several different charitable organizations in and around Missoula, Frenchtown, and Lolo throughout the year. The community is our practice, so we want to be part of the community.
You will love receiving top-quality dental care by Dr. Brett Felton and a dental team that truly cares about you and your comfort. Schedule your visit today!
WHAT OUR
PATIENTS SAY
K A T H Y ' SS T O R Y
"I have always been pain-free in my experiences with Dr. Felton…"
R E B E C C A ' S
S T O R Y
"It was kinda cool and Dr. Felton talked me through the whole process…"
"It turned out perfect. I'm so happy with it. It's lifted me again."
"Everybody knows what's going on with the patient and everyone is friendly and welcoming."
C O U R T N E Y' S
S T O R Y
"The thing that I like the most about Dr. Felton, what I respect about him, is his honesty."
K R I S T J A N A ' S
S T O R Y
"I felt like he was listening to me and that I could go in and do something that I was afraid of and it would be alright"
"Any time I've been in his chair, I feel comfortable. I really trust him."
"Dr. Felton is always there when you need him."
"He makes you feel like a person."
P H I L L I P ' S
S T O R Y
"We get quality compassionate care in a timely manner."
Why Patients
Love Us
How would you describe your dentist? We survey our patients regularly about their experience with us so we can be sure we are meeting or exceeding their expectations with respect to both the quality of dental care they receive and the way they are treated. When patients describe Felton Dental Care in the survey and to their friends, the most common words used are friendly, professional, and comfortable.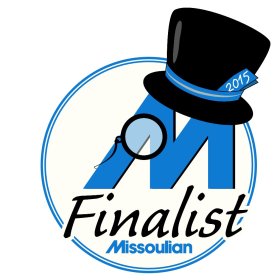 Great news—again! Dr. Felton and his team at Felton Dental Care have been voted as one of Missoula's Best Dentists as reported in the Missoulian for the third year in a row. Read a thank you letter from Dr. Felton.