Have a seat. Lie back. Cuddle up with a blanket and put on a pair of headphones with your favorite music or TV show on. Enjoy your visit to… the dentist?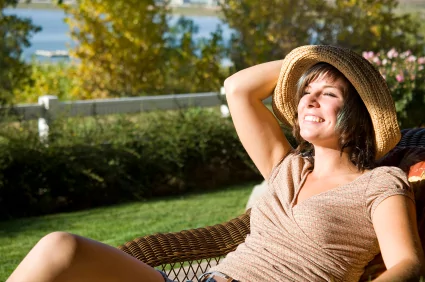 For many people, visiting the dentist can bring up feelings of fear and anxiety. This is a reason many people neglect their oral health and avoid receiving the dental care they need. At Felton Dental Care in Missoula, we work to ensure every single patient feels comfortable and relaxed during dental treatment. Sedation dentistry can be used for any procedure, whether you are having a general dentistry cleaning and exam or something more complex like a dental crown placement.
Our goal is to make you as comfortable as possible during your dental treatment, so we offer a variety of patient comforts. These comforts include noise-cancelling headphones, TVs, blankets, and sedation dentistry to help you stay calm during your visit with us.
What Is Sedation Dentistry?
Sedation dentistry is a type of dentistry where the patient is relaxed during a procedure. Different levels of dental sedation are available. At Felton Dental Care, we use laughing gas and conscious sedation.
Laughing Gas: This type of sedation can help patients feel less stressed and more relaxed during their dental treatment. You will inhale this odorless gas through a mask while the dental work is occurring. You will still be awake and can interact with the sedation dentist, but with less stress or awareness of your situation. The effects are short-lived and you are able to drive yourself home after the procedure.
Conscious Sedation: This is a deeper type of sedation in which you will take a pill an hour prior to treatment. This option produces a deeper level of sedation. You will still be conscious and able to respond to the dentist, but will be extremely relaxed and may not remember much of the dental procedure. If you choose this type of dental sedation you will need to have someone drive you home after treatment.
How Can Dental Sedation Help Me?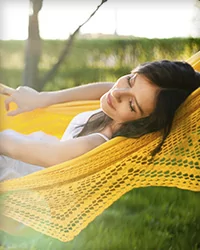 When a patient chooses dental sedation, Dr. Brett Felton discusses your individual needs to make sure you receive the best sedation dentistry option for you. If you are someone who has put off seeing a dentist for years, sedation dentistry can not only help you stay calm and comfortable during dental treatment, but can also allow you to benefit from a new, healthy smile once your treatment is complete.
Call Sedation Dentist Dr. Brett Felton in Missoula
If you would like to learn more about sedation dentistry, or to schedule an appointment with Dr. Brett Felton, please call, text, or message us using the contact form below. Whether you live in Missoula, Lolo, Frenchtown, or even Butte, sedation dentist Dr. Felton in Missoula can help you be comfortable and relaxed during dental procedures.