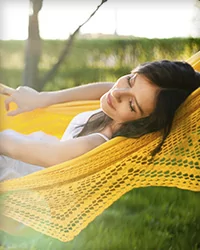 A lot of people have severe anxiety when undergoing dental treatment. In fact, up to twenty percent of Americans avoid the dentist for that reason. At Felton Dental Care, we don't want anyone skipping the dentist, because it puts you at risk of serious problems. The solution is sedation dentistry.
We offer our patients with dental anxiety two sedation options: nitrous oxide, and oral conscious sedation.
Nitrous oxide, commonly called laughing gas, has been used by dentists for more than a century. It won't make you sleep, and may not make you laugh, but it should put you completely at ease. It is safe and effective, and when your procedure is done, it wears off quickly.
With oral conscious sedation, you are not completely asleep. But you are in a much deeper state of relaxation than with nitrous oxide. Most patients are not very aware of their surroundings. Unlike with nitrous oxide, you'll need a ride home afterward.
At Felton Dental Care, we are committed to the comfort of each patient. In addition to sedation dentistry, we provide cosmetic dentistry, and general and family dentistry.
Contact Felton Dental Care – Dr. Brett R. Felton, DMD:
Location (Tap to open in Google Maps):